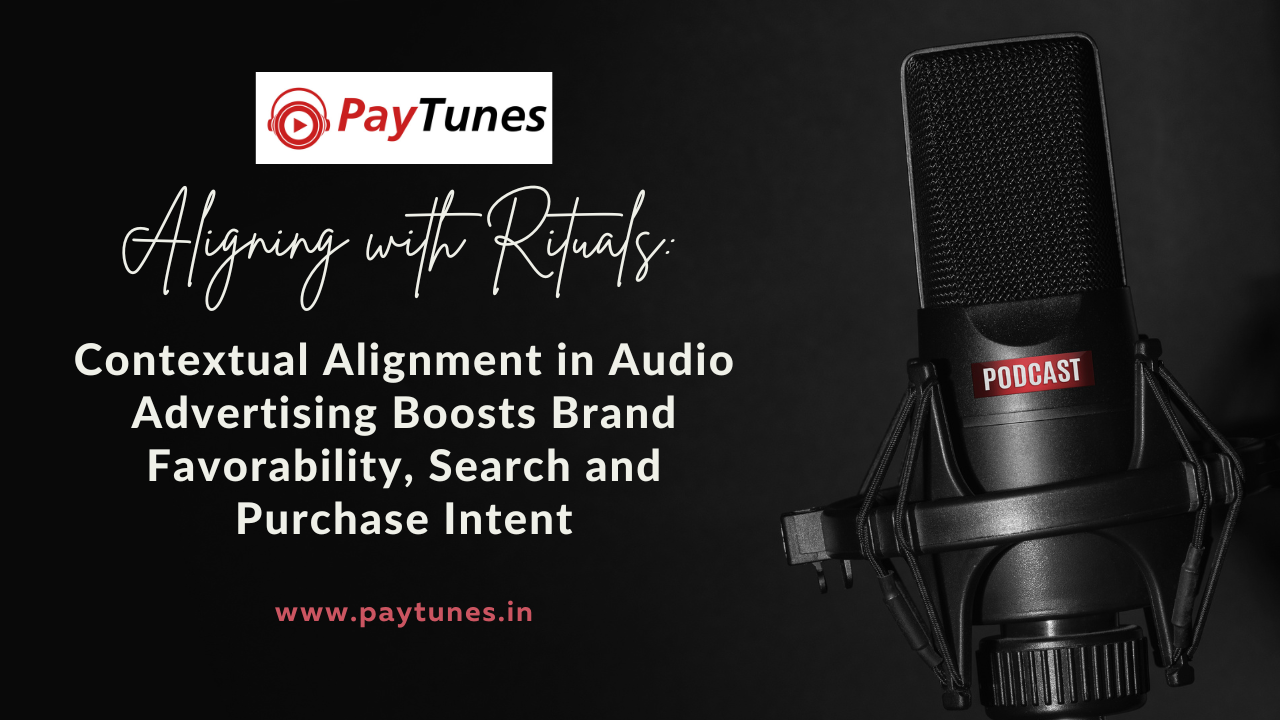 According to a study by MAGNA's Media Trials unit and Audacy, being in tune with listeners' habits and daily routines creates favorable conditions for advertisers, which results in a higher brand's popularity in search, intent to search, and purchase intention. The study, Aligning with Rituals: The Contextual Basis for Audio examined the effects of ritual-based and genre-based alignment on listeners who listen to weekly audio from an online panel. Participants were randomly divided into either control or exposed groups and then selected the content they would listen to for around 30 minutes.
The study revealed that advertisers who aligned themselves with the habits of listeners saw an increase in brand enthusiasm (+10 percent) and brand value (+8 percent). The study also found that listeners experience higher "feelings of belonging" when brands are synchronized with their audio habits (+12 percent) when compared with non-aligned advertisements (+3 percent). Download the full report, published by MAGNA below.
Kara Manatt, Executive Vice President, Managing Director of Intelligence Solutions at MAGNA, explained that the research was designed to understand how listeners responded to different kinds of audio ads including contextually aligned and non-aligned, in every daypart and the layers of the funnel. "We were particularly intrigued by the way that daily rituals can create moments of peace and consistency within the lives of listeners, and that brands who utilize these moments of calm and continuity greatly," she said. "Our research in the past has revealed that contacting listeners who are at peace is among the primary reasons for the success of contextual advertising. Advertisers continue to reap benefits if they align their content according to the genre and synchronizing with listening habits goes further in creating the ideal atmosphere for a commercial."
Idil Cakim Idil Cakim, Senior Vice President and Director of Research and Insights at Audacy Idil Cakim, Senior Vice President at Audacy, stated that "audio marketers can increase the effectiveness of their advertisements by incorporating rituals into their buying." Participants in the study agreed that the more a good match between content and advertisement, the more favourable the results for important indicators of performance (KPIs) such as brand favorability and purchasing intention.
The study's rankings of the most common listening habits, which were which was previously covered in an Audacy investigation, Audio Rituals found that 83% of people are listening to music while doing routine errands. Seventy-four per cent integrate audio into their routines. Furthermore, 40% of respondents made plans for their day/activity based on audio-related content.
The alignment with the rituals of listeners can create favourable environments for advertisers and enhances branding favorability, search intent, and purchase intention. Ads that are contextually aligned can draw attention and increase the value of brands, particularly for people who are already in the market. Advertisers can boost the effectiveness of their purchases through routine events and by implementing more effective ads and content.
Download the complete report below to find out more about the role of ritual and genre-based contextual alignment in audio advertisements.
Source:- https://www.mediavillage.com/article/aligning-with-rituals-contextual-alignment-in-audio-advertising-boosts-brand-favorability-search-and-purchase-intent/